Introduction
NetSuite and Acumatica are both cloud-based ERP systems, providing benefits such as flexibility, scalability, and accessibility. While Acumatica offers an on-premises option for businesses with specific security or compliance requirements, NetSuite is generally better suited for growing businesses with international operations due to its advanced features for multi-subsidiary consolidation, multi-currency support, multi-language capabilities, and compliance with international taxes and regulations. Acumatica takes a modular approach, allowing businesses to pay only for the features they need. NetSuite also provides tools and templates for everyday users to create custom reports, while Acumatica may require more technical expertise.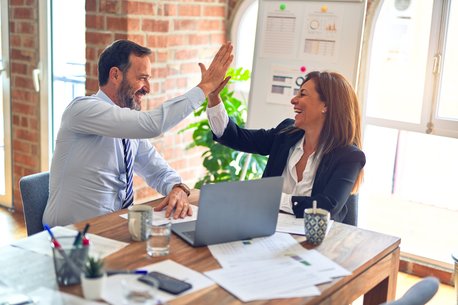 In terms of functionality, NetSuite is generally better suited for growing businesses, particularly those with international operations, as it offers advanced features for multi-subsidiary consolidation, multi-currency support, multi-language capabilities, and compliance with international taxes and regulations.
Acumatica takes a more modular approach to ERP systems, allowing businesses to pay only for the needed features. This modular approach can be advantageous for smaller businesses that only require part of the range of NetSuite's features.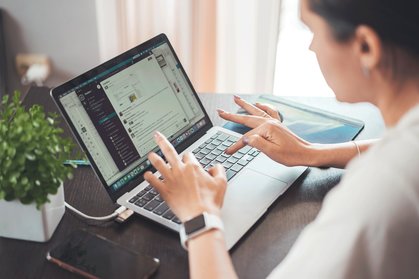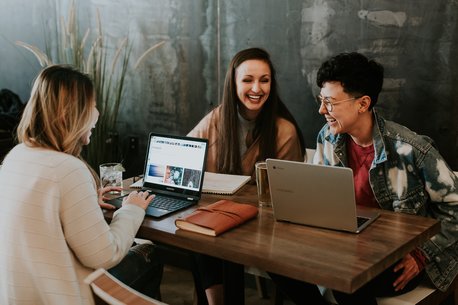 Another advantage of NetSuite is its ease of use when building custom reports. NetSuite provides a wide range of tools and templates that allow everyday users to create custom workflows, reports, and dashboards without requiring technical expertise. In contrast, Acumatica may require more technical expertise to create custom reports.
From Inception to Maturity: A Look at Product History and Evolution
NetSuite and Acumatica are cloud-based ERP systems with a rich history of development and growth. NetSuite was co-founded in 1998 by Evan Goldberg and Larry Ellison and was the first cloud ERP system to enter the market. In 2016, Oracle acquired NetSuite for $9.3 billion, expanding its international operations and data centers. Today, NetSuite serves over 34,000 customers in 217 countries. Acumatica was founded in 2008 by John Howell, Serguei Beloussov, and Mike Chtchelkonogov and was acquired by private equity fund EQT Partners in 2019. In March 2022, John Case became Acumatica's new CEO. Despite being a newer player in the market, Acumatica has attracted 8,000 customers.
Which ERP System is Best Suited for Vertical Industries?
Both NetSuite and Acumatica offer industry-specific editions and customization options for their ERP software. NetSuite focuses on industries such as distribution, manufacturing, services, retail and ecommerce, nonprofits, advertising, media, and publishing, and also provides microvertical versions for more specific industries. Acumatica offers dedicated industry editions for distribution, manufacturing, services, construction, and retail and commerce, as well as customization options through Acumatica xRP.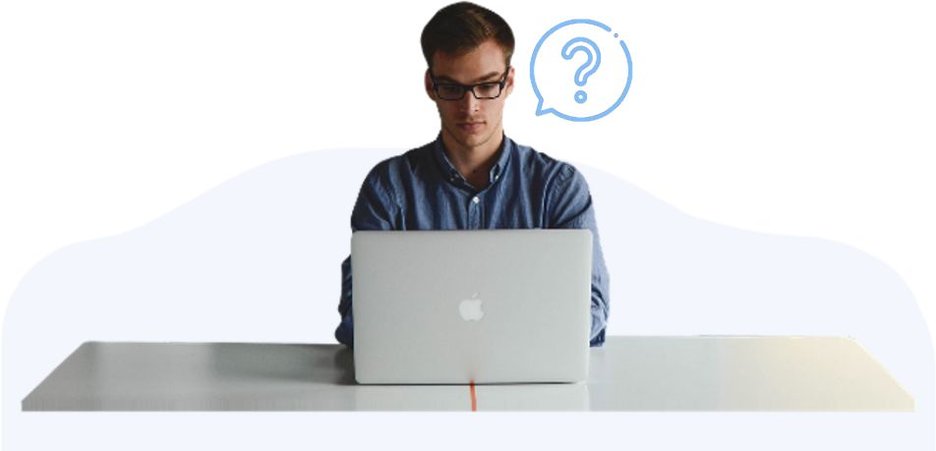 NetSuite Vs Acumatica
NetSuite and Acumatica share many similarities in terms of functionality across different modules; both NetSuite and Acumatica offer essential ERP capabilities for financial, customer, product, and service processes. However, businesses should consider some key differences when choosing between the ERP systems.
Acumatica
■ The preferred vendor for small businesses that don't need advanced functionality
■ Offering batch-based entry at the sub-ledger level, which can make reporting difficult
■ Having limitations when it comes to supporting international operations
■ Shorter history in the cloud ERP market and smaller customer base and partner channel
■ Pricing approach can create unexpected charges and tie pricing to commercial transactions
NetSuite
■ The preferred vendor for fast-growing businesses due to the ability to scale with a customer's growth
■ Offering real-time reporting since data entry reflects immediately on reports and dashboards
■ Comprehensive support for multiple languages, currencies, foreign regulatory and tax laws
■ Longer history in the cloud ERP market, more significant customer base, and partner channel
■ Transparent pricing model that is better suited for fast-growing businesses
NetSuite and Acumatica Functionality Comparison

NetSuite and Acumatica both offer core financial management capabilities, such as general ledger, accounts receivable, accounts payable, cash management, currency management, tax management, deferred revenue accounting, intercompany accounting, and reconciliation, recurring revenue management, billing, fixed assets, and payroll management. However, NetSuite provides additional core accounting functionality that Acumatica lacks, such as multi-book accounting, customizable general ledger, and multi-entity capabilities. Acumatica typically requires a third-party IT consulting team to customize the general ledger, while NetSuite offers a unified platform. NetSuite's architecture allows for easier analysis of large numbers of transactions, while Acumatica relies heavily on batch processing. Ultimately, NetSuite is better suited for larger businesses with complex requirements, while Acumatica's simpler approach may be more suitable for smaller businesses that require basic financial management capabilities.

NetSuite offers capabilities that are important for businesses with international operations or those that intend to expand internationally, which Acumatica does not provide. NetSuite allows businesses to transact in over 190 currencies and 27 different languages, and has been deployed in more than 200 countries and dependent territories. Acumatica's currency management and localization tools are rudimentary, requiring customers to perform currency revaluations manually and potentially relying on local partners for additional functionality. Additionally, Acumatica lacks multi-book accounting, making it unsuitable for businesses that need to comply with both GAAP and IFRS. NetSuite's multi-book accounting feature provides businesses with greater flexibility and reduces the need for manual processes that are prone to errors.

Both NetSuite and Acumatica offer CRM capabilities that include sales force automation, integrated marketing, service and support automation, and a customer self-service portal. NetSuite also offers a partner relationship management (PRM) feature, which allows businesses to manage relationships with partners, such as distributors, resellers, and suppliers. The PRM feature provides partners with access to the same CRM tools used by the business's sales and marketing teams, enabling collaboration, performance tracking, and incentive management.

Human Resources and
Management Systems
Acumatica includes payroll functionality as part of its core system but relies on partners to provide all other human resources management capabilities. NetSuite, in contrast, offers a comprehensive suite of HR features built on its core ERP platform, including complete payroll processing and other core HR functionalities. Its SuitePeople HR provides a range of capabilities for HR managers, employee self-service, workforce management, HR reporting, and performance management. With NetSuite, businesses can manage their HR processes more effectively and efficiently, without having to rely on third-party solutions or integrations.

Both NetSuite and Acumatica offer prebuilt reports, business intelligence, analytics, and dashboards, as well as self-service reporting. However, Acumatica is limited in workflow and customization without requiring users to write code. Acumatica's subledger architecture groups transactions by type and requires batch processing to update the books, making it more cumbersome to access detailed data and conduct the close process. In contrast, NetSuite stores all transactions on a single database, allowing everything in the system to update in real-time without the need to run batch jobs. NetSuite's architecture enables users to conduct a global search and access all the information for a customer in a single view, making it easier to undertake new financial strategies such as the continuous close.

Both NetSuite and Acumatica offer project cost tracking, advanced billing and time and expense management, and project management capabilities. NetSuite provides a professional services automation (PSA) module that includes resource management, enabling businesses to manage resources more efficiently and effectively. With NetSuite's PSA module, businesses can optimize resource allocation, track project costs, streamline billing and invoicing, and improve project delivery.

Deployment and
Infrastructure
Acumatica and NetSuite are both cloud-based ERP systems. Acumatica offers cloud, on-premises, and hybrid deployment options, while NetSuite uses a traditional software as a service (SaaS) multitenant cloud deployment model. NetSuite has migrated its platform to global data centers built on Oracle Cloud Infrastructure, which provides greater availability, reduced latency, and better compliance with data residency and privacy laws. In contrast, Acumatica is hosted on Amazon Web Services and runs on the Microsoft MySQL Server Database, which may not offer the same level of security and performance as NetSuite's SaaS model.
NetSuite's SuiteCloud is a multi-tenant cloud platform built on JavaScript with APIs and an IDE for building applications. Integrations can be achieved through APIs or SuiteTalk, NetSuite's SOAP-based web services platform. SuiteCloud includes SuiteBuilder, a workflow manager, an Eclipse IDE, and a development framework. RESTlets extend the platform further, allowing customers to create their own API or microservices, define their own JSON payload, and leverage the power of the NetSuite Platform. Acumatica runs on its xRP Cloud Platform, which supports REST and SOAP-based web services with compatibility for the .NET framework, Microsoft's Visual Studio, C#, and ASP.net. The platform provides tools for developers to build, customize, and integrate applications, as well as a workflow engine and customizable user interface.

Both NetSuite and Acumatica rely on partners to enhance their offerings. NetSuite sells and implements its software directly, while Acumatica conducts all its business through its partners. NetSuite has a more extensive partner ecosystem, with over 570 add-on applications on the SuiteApp.com marketplace and a large number of Solution Partners providing consulting and implementation services. NetSuite also offers BPO partnerships for companies seeking to outsource operations. Acumatica has over 250 partners on its Acumatica Marketplace, providing add-on applications and services. Acumatica exclusively works with value-added reseller partners, leaving customers without a direct contact to the software vendor itself.

Pricing is a significant differentiator between NetSuite and Acumatica. NetSuite offers a per-user pricing model, while Acumatica's pricing is based on required computing resources and marketed as "unlimited users." Both models are affected by the number of users, but the per-user model is preferred by companies experiencing rapid growth as the number of employees requiring access to the system does not grow as quickly as the number of transactions. NetSuite's per-user and flat-fee pricing provides more transparency, predictability, and a smaller impact on revenue as the business grows. Acumatica's pricing model can penalize growth and contain hidden costs, as the computing resources required can increase with business scaling, leading to higher costs. The "unlimited users" marketing can also be misleading, as the cost per user can increase with more users requiring access to the system.

NetSuite's licensing model offers a straightforward and user-based approach that provides clear visibility into costs based on the number of users accessing the system. This structure simplifies budgeting and ensures that companies pay for the exact number of users they require. On the other hand, Acumatica offers a flexible licensing structure based on resource consumption.

Implementation and
Support Services
Implementation and support are critical factors to consider when purchasing an ERP, and NetSuite and Acumatica differ significantly in this area. NetSuite provides implementation and support services through its in-house team, partners, and global support services. In contrast, Acumatica channels all implementation and support activities through its partners, lacking a direct relationship with the vendor. NetSuite has developed a specialized implementation and support methodology called "SuiteSuccess," which includes industry- and role-based dashboards, workflows, and permissions. In comparison, Acumatica has a similar program, but it is not widely used or available across all industry offerings.

Bottom Line
NetSuite and Acumatica are often among the top contenders for cloud-based ERP solutions. Customers who opt for NetSuite over Acumatica often highlight its reporting capabilities, support, scalability, and best practices, which are derived from its extensive customer base. In contrast, customers who choose Acumatica are typically seeking an on-premises or hybrid deployment option.
NetSuite's reporting capabilities are often considered superior due to its comprehensive suite of built-in reports and dashboards, which can be customized to meet specific business needs. In addition, NetSuite's support services are available 24/7 globally, providing customers with access to expert assistance whenever they need it. NetSuite's platform is also highly scalable, allowing it to grow with the customer's needs.
On the other hand, customers who prefer Acumatica may be looking for an on-premises or hybrid deployment option, which allows them to maintain greater control over their data and infrastructure. Acumatica's cloud-based solution can be deployed on-premises or in a hybrid environment, providing customers with greater flexibility. However, Acumatica's customer base is smaller than NetSuite's, which may limit the availability of best practices for specific industries