Why should you switch from Sage Intacct to NetSuite?
Why should you switch from Quickbooks to NetSuite?
NetSuite is a modern solution to your business needs. We are one company across software, sales, support and services. Where Intacct avoids post-sales support, NetSuite provides account managers dedicated to you. NetSuite is also scalable and able to grow with you, from pre-revenue start-up to multinational enterprise.

▪︎ No native tax solution outside North America and the UK
▪︎ Customer record tracks customer contact information and transactions
▪︎ Does not provide any sales automation tools
▪︎ Intacct provides no native capabilities for:
- HCM
- Payroll
- CRM (Salesforce native connector)
- WMS
- Ecommerce or Retail (Sage Brightpearl w/Integration)
▪︎ Sage Intacct offers project accounting functionality, but it is not suited for no complex project management tools
▪︎ Users find the integration process to be complex and time-consuming as integrating with third-party applications might require setup and technical expertise
▪︎ Sage Intacct might have limitations in handling certain localization needs for cross-country experience
▪︎ Intacct sells itself as a simple, cost-effective solution that is easy to use and adopt
▪︎ Intacct is modular and inexpensive for licensing
▪︎ Intacct has project accounting and resource management capabilities for service-based companies – Intacct has released several product enhancements that roughly correspond in kind and quality to SRP but not OpenAIr
▪︎ Intacct Budgeting & Planning contains less functionality than NSPB but costs less
▪︎ Intacct has 4 major releases a year, NetSuite has 2
▪︎ SFDC integration is prebuilt although it is still a field-to-field integration similar to NetSuite
▪︎ Intacct has better ease of use for companies leaving QuickBooks. It's cheap and can come across as a simpler solution to use
Discover Our NetSuite Services
Why You Should Pick NetSuite

NetSuite users can add native payroll, inventory management, CRM, ecommerce or select from extensive partner network, or choose between SOAP, REST, & ODBC type integrations. Domestic entities and additional segments are free.

NetSuite Support is Offered 24/7 Worldwide
Intacct support is only available 6am – 6pm PST. NetSuite has a dedicated AMO group, specialized in specific vertical expertise along with Advanced Customer Support (ACS) offerings. Intacct has a limited account management organization and no form of advanced support.

Head Start with SuiteSuccess
Intacct relies on the standard SaaS approach to building software. NetSuite delivers industry-specific best practices that minimize risks and accelerate ROI.

Native Reporting & Business Intelligence
Queries are highly customizable, and users can even perform a JOIN to all records that are tied to that record within NetSuite's relational schema.

NetSuite is built for Multi-Subsidiary Companies
NetSuite provides real-time visibility into consolidated financials across all subsidiaries. In Intacct, some features like generating project invoices, utilizing recurring transactions, and credit card transactions may still need manual intervention at the entity level.
A global search capability like Google allows for quick and easy access to anything in the database (this ability is a result of NetSuite's unified database).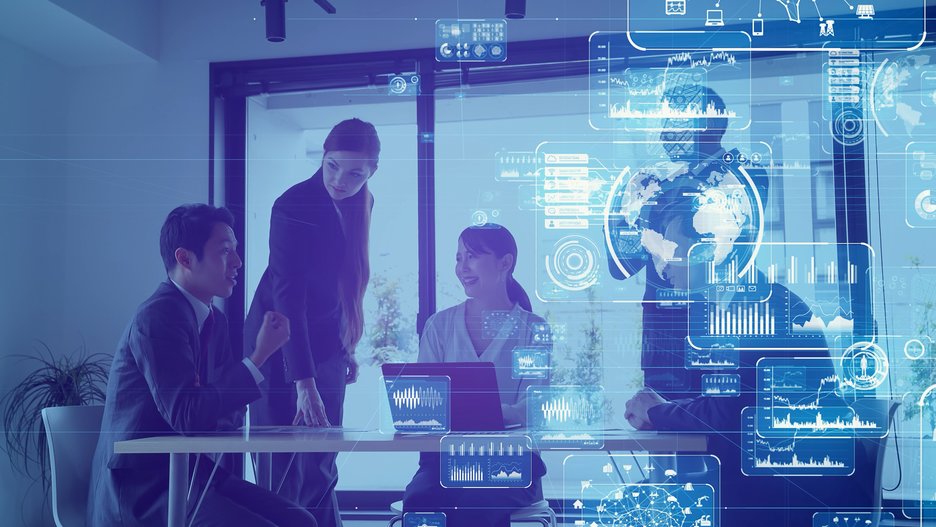 NetSuite is a long-term solution that empowers your business. Ideal prospect for NetSuite is:
▪︎ Multi-national
▪︎ High growth / IPO aspirations
▪︎ CRM
▪︎ HCM or Payroll
▪︎ Ecommerce


Moreover, NetSuite SuiteSuccess is the best of all worlds. You buy just what you need today. You add what you want tomorrow. While Sage Intacct can be relatively expensive, especially for smaller businesses or organizations with tight budgets. The pricing structure might not be as cost-effective for companies that require only basic accounting features. NetSuite and SFDC are used together by thousands of customers worldwide. We partner with an expert whose primary purpose is to maintain a solid integration between both systems.
With over 20 years of ERP deployment experience customized to unique industry requirements. Oracle NetSuite is pre-configured to meet the growing requirements of your scaling company from day one with appropriate KPI reporting, pre-configured dashboard systems, roles, and add-ons!